EQUIPMENT
TTS offers a wide variety of specialised services, involving transportation, installation, marine operations and lifting solutions, from conception through to completion.

To support our engineering and operational staff, we own and/or operate a wide array of equipment, some of which is simply useful, but much of which is specialised and tailor-made or configured to meet the requirements of our customers.
It is not uncommon certain operations require solutions that we do not have readily available. On those occasions we take pride in designing, engineering, sourcing and/or manufacturing whatever is needed to complete those projects professionally and safely.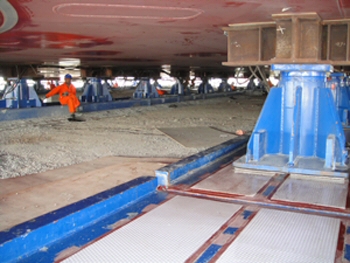 INSTALLATION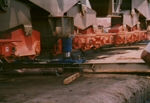 Hydraulic jacks, capacities per jack ranging from 5MT to 600MT
Strandjacks with a capacity of 200MT each, up to a total of 800MT


Skidding systems with capacities of up to 14,000MT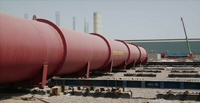 Air transport system
Rolling systems with capacities ranging up to 200MT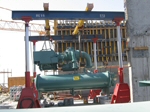 Gantry systems, fitted with strand jacks with capacities up to 500MT


Hydraulic gantry systems with capacities up to 400MT
Winches with a single line pull up to 15 metric tons
Chain blocks, tirfors etc. possibly combined with gantries etc. for tailor-made solutions