EQUIPMENT
TTS offers a wide variety of specialised services, involving transportation, installation, marine operations and lifting solutions, from conception through to completion.
To support our engineering and operational staff, we own and/or operate a wide array of equipment, some of which is simply useful, but much of which is specialised and tailor-made or configured to meet the requirements of our customers.
It is not uncommon certain operations require solutions that we do not have readily available. On those occasions we take pride in designing, engineering, sourcing and/or manufacturing whatever is needed to complete those projects professionally and safely.



MARINE EQUIPMENT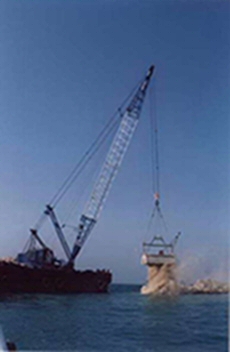 Winches with capacities up to 40MT each
Ballast equipment
Mooring equipment
Roll on/ Roll off ramps and wedges
Barges*
Manitowoc 4000W configuration suitable for barge mounting
* Our modus operandi with respect to marine-orientated projects is to rent the required barge with tug-boats on a bare-lease basis for the required period of time, fully equip these barges with the required equipment such as winches, ballast equipment, ramps, cranes and a crew of experienced barge operators. With the back-up of our engineering department, TTS International is thereby able to offer our clients solutions for load-outs, sea fastening and shipment of heavy/oversized cargo.